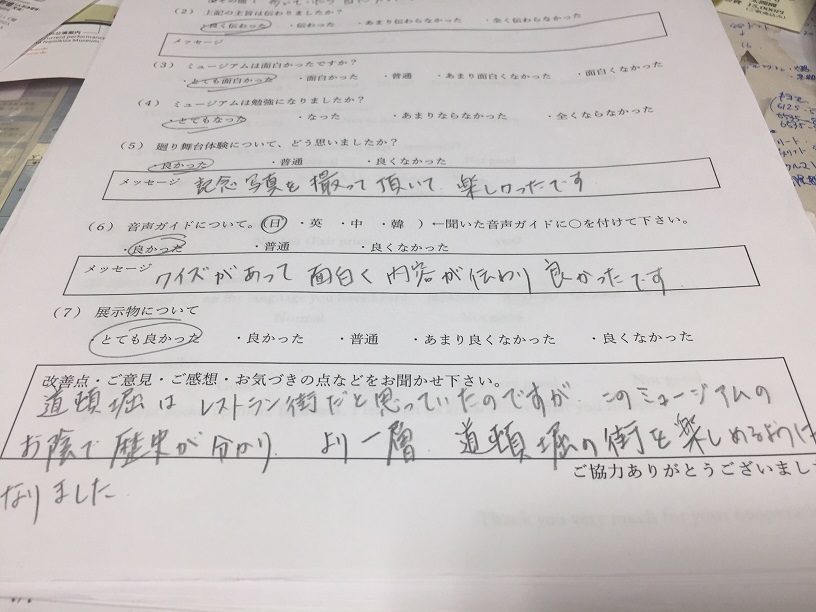 I enjoyed taking a commemorative photo on the revolbing stage.
Because there was a quiz, it was good to understand the contents interesting.
I thought Dotonbori was a restaurant area, but thanks to this museum, I could understand the history and enjoy the city of Dotonbori even more.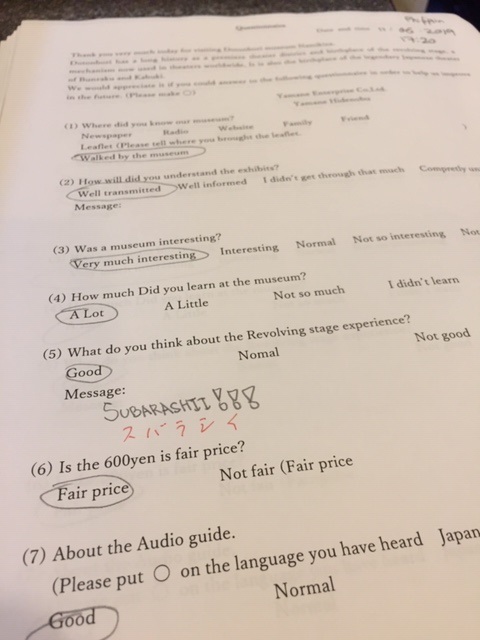 SUBARASHII !!! → GREAT !!!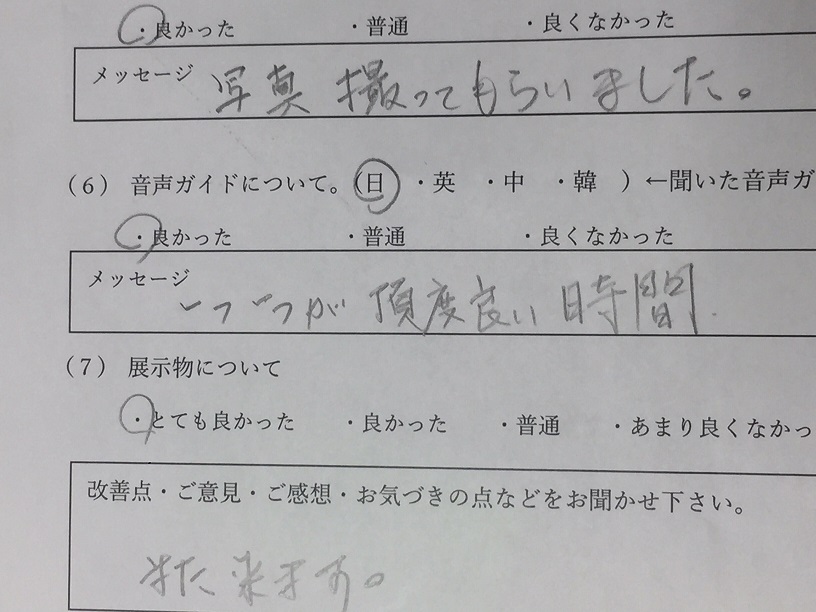 I took a picture on the stage.
Each theme commentary is just the right length.
I will come again.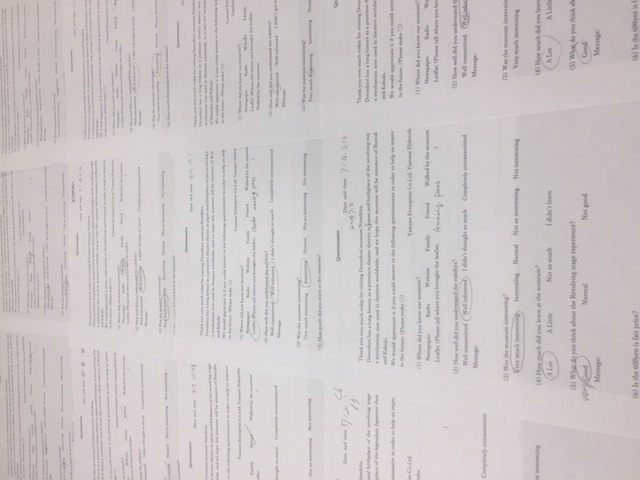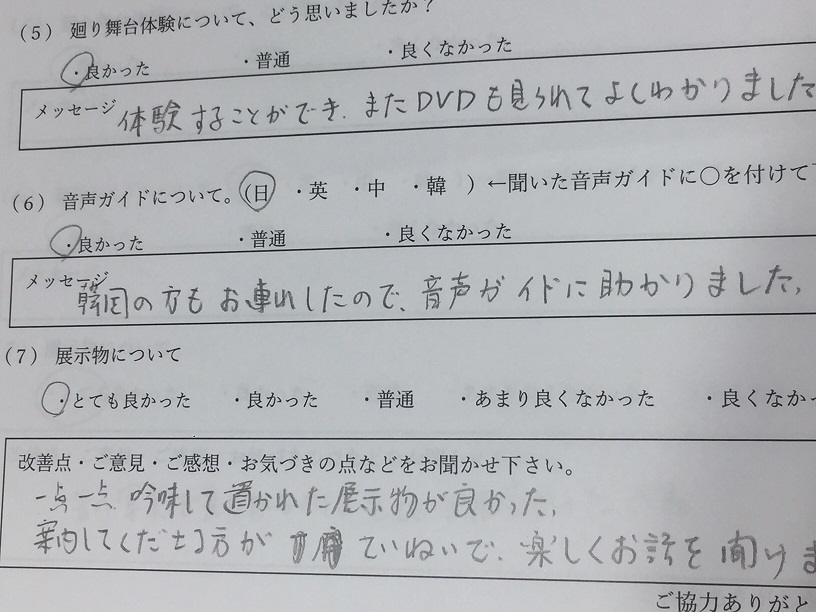 I was able to understand revolbing stage ,couse by watch the DVD movie ,and experience the real revolving stage.
I also brought a Korean person, so I was saved by the audio guide.(Now, the audio guide can be heard along with the main exhibition movie.)
Exhibits placed after examination one by one were good.
The guide was polite and the story was fun.